Accepts Payment Anywhere Anytime
Make your POS payments setup easier with the all-in-one payments platform that helps you integrate once and for all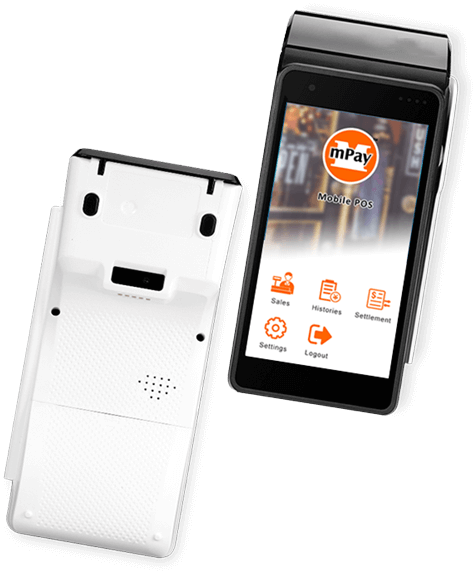 Easily Manage Your Smart POS
Accept multiple payments
Support QR code payment modes and NFC. The device is certified by Octopus Limited. It accepts Octopus, UnionPay App, Alipay, WeChat Pay and Atome.
Connect all POS devices and data to a single platform
Use our management platform to view the status of every smart POS, transactions and retail store.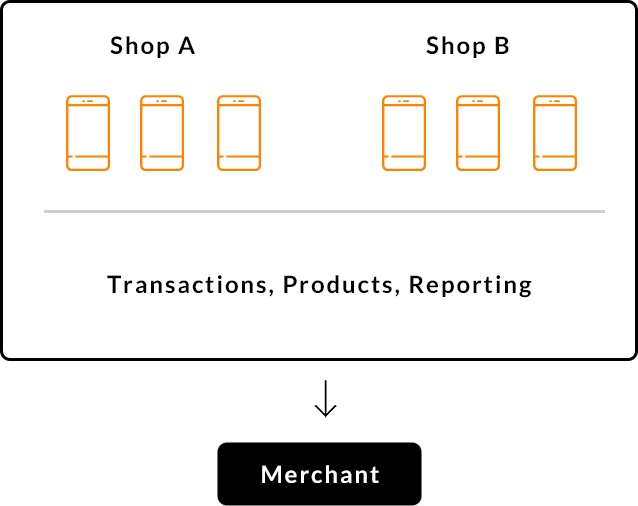 Fully flexible payment way
Multiple ways to issue an order and complete the transaction.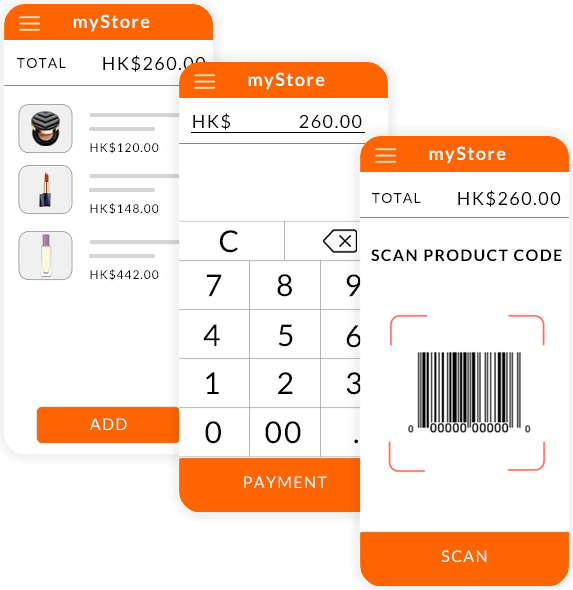 Real-Time Sales Analytics
Manage sales and view detailed reports directly from the terminal. It's easy to refund
API Ready for your existing POS
Connect our mobile POS with API to accept more local payment methods.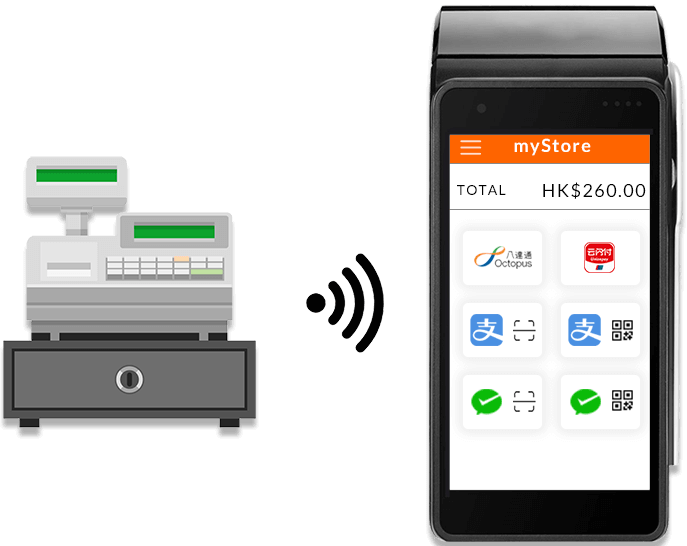 Enhance your store operations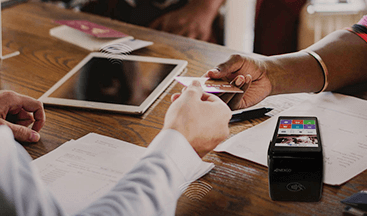 Reduce lines and wait times in store
Use mobile POS to serve customer at anywhere in the store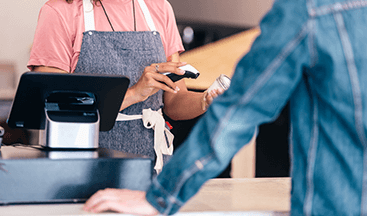 Seamless integration with your current system
Integrate with your current system to accepts more local payment methods